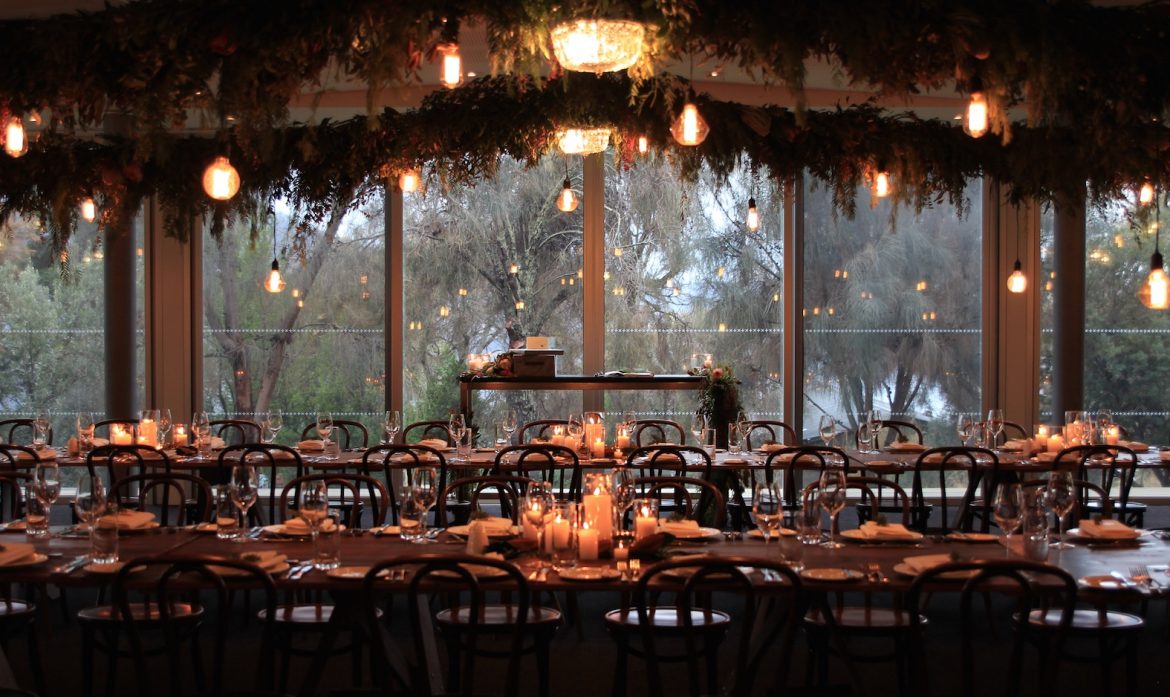 MONA Wedding and Event Styling
Event Avenue has had the privilege of styling many weddings and events at MONA Museum in Hobart, Tasmania over the years. The various spaces truly lend themselves to many different styles, from traditional classic looks through to more contemporary edgy features. With the many different spaces available we have outlined below some of the wonderful weddings and events we have had the pleasure to style and be a part of.
Eros and Thanatos Function Rooms
One of our favourite spaces, it is pretty much a blank canvas without any particular in built theme, allowing it to be transformed. We have themed everything from a Winter Wonderland event through to enchanted hanging garden and classic weddings.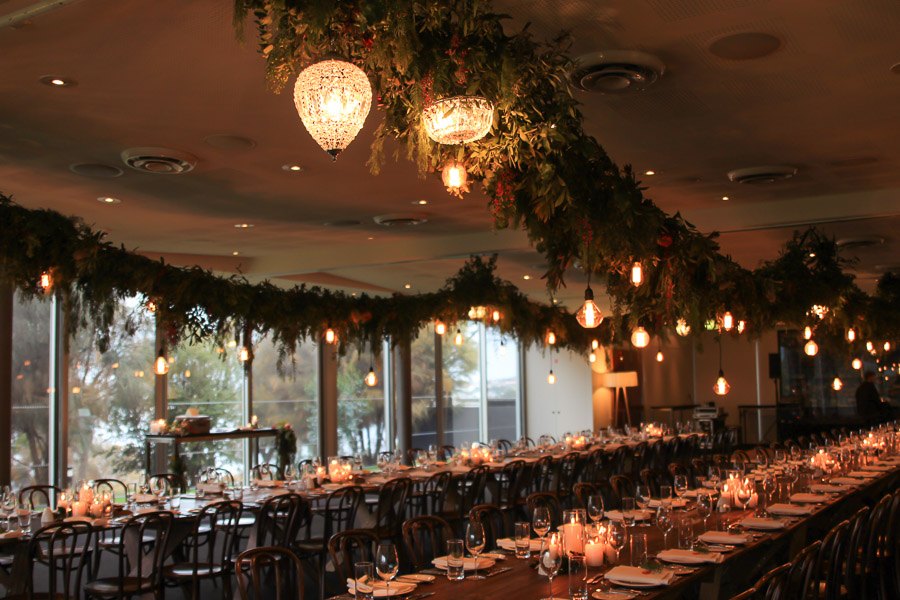 For this wedding we used our carpenters tables and hung masses of foliage and natives, with crystal pendant lights and festoons. The centrepieces were clustered together to allow for a shared banquet style dinner.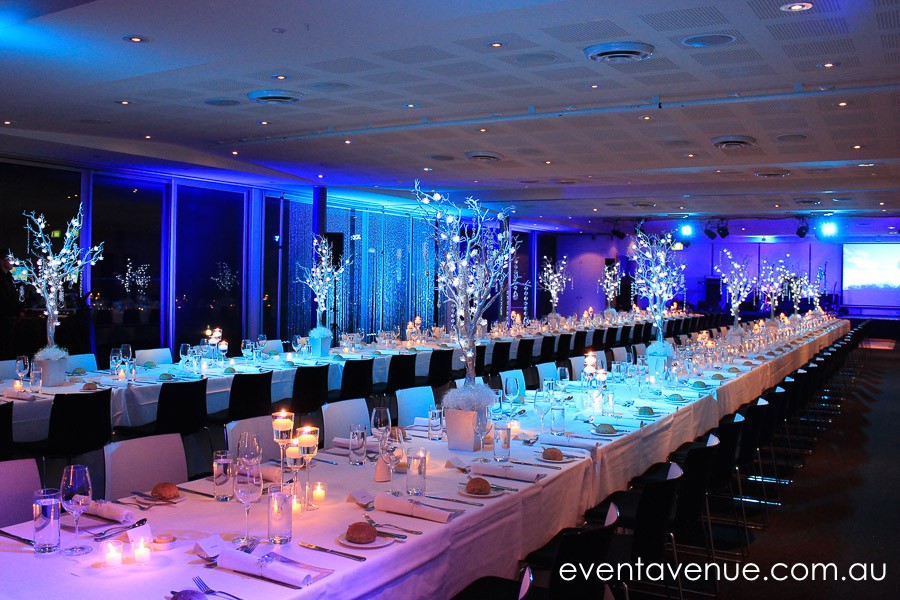 For a complete contrast in the same Eros and Thanatos room at MONA we styled a Winter Wonderland event on long tables with glittering silver trees and blue room lighting.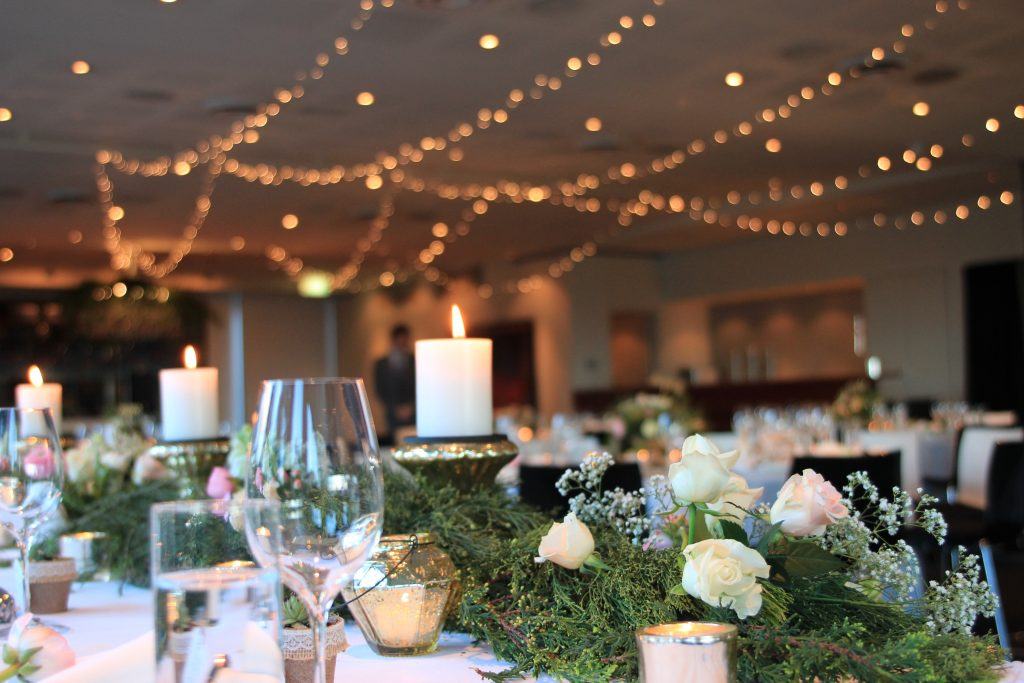 Fairy lights, candles and massed foliage and flowers for this lovely enchanting wedding at MONA.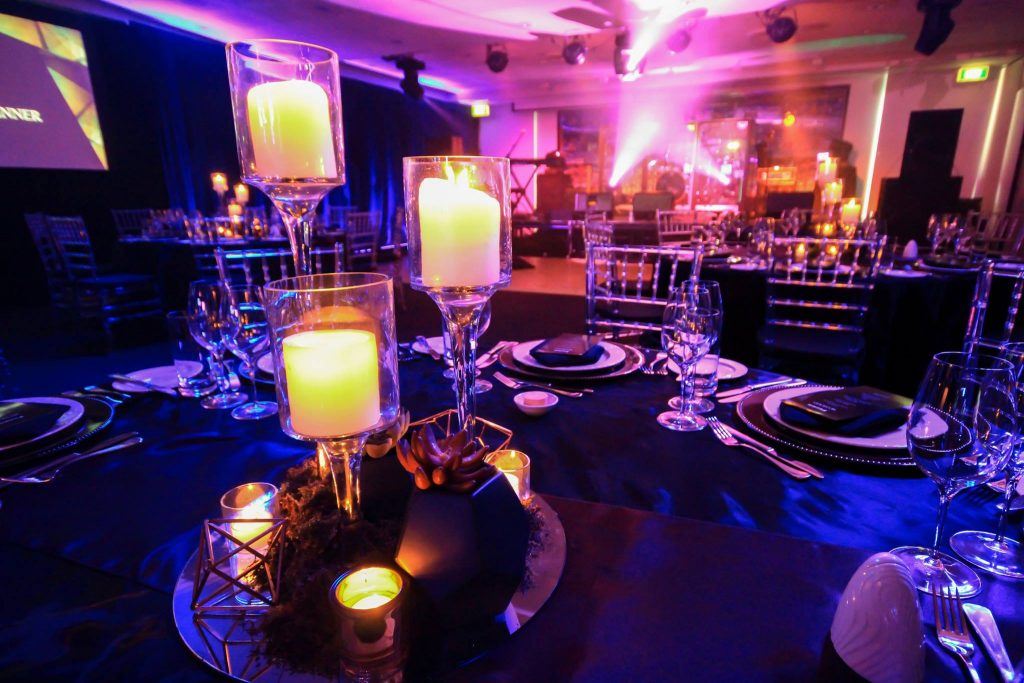 Dramatic styling with a dark room and deep colour tones.
The Void
An impressive space down in the underground of the MONA Museum and is perfect for any long table wedding or event.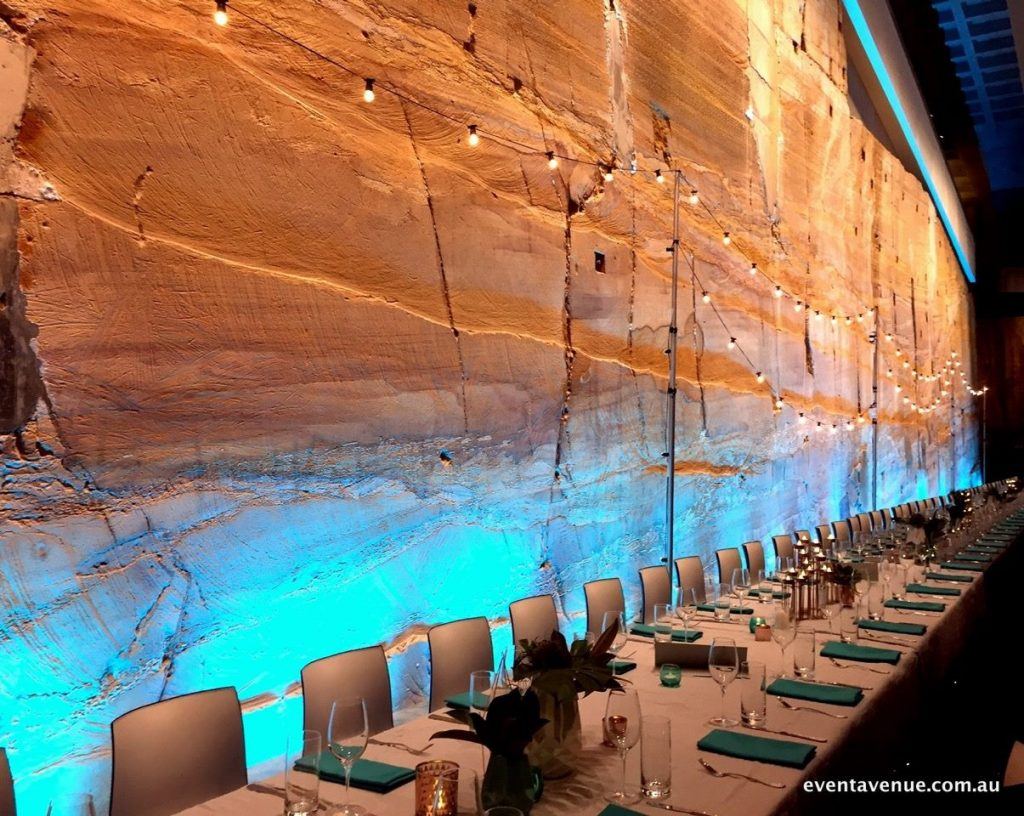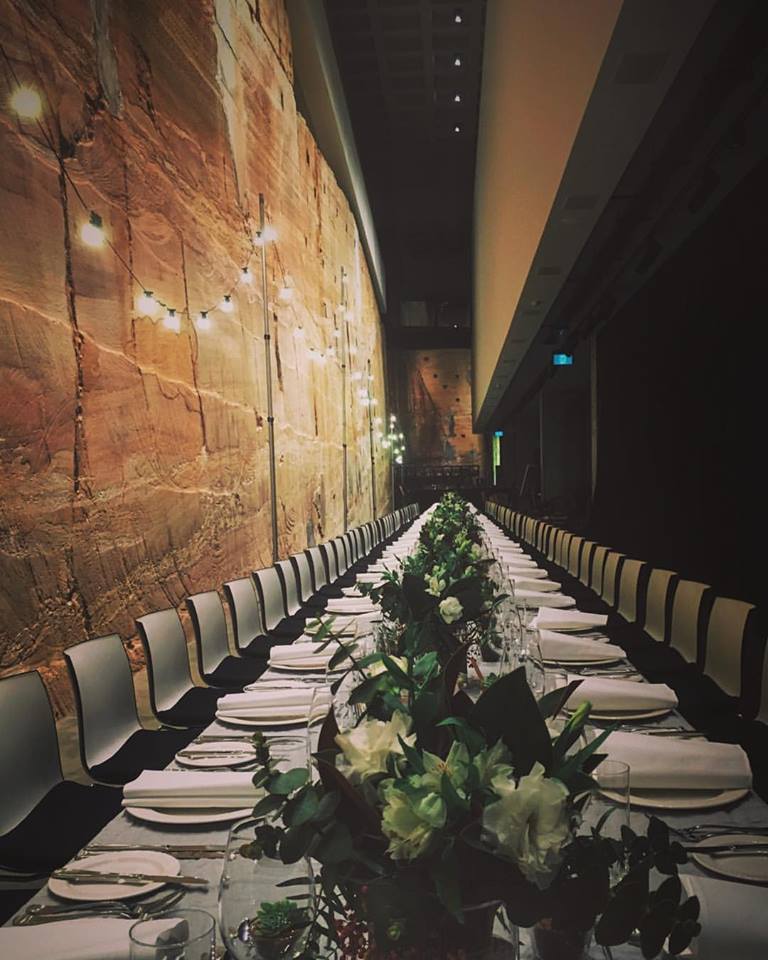 The Barrel Room
An intimate area for smaller weddings or events. This long table dinner became warm and inviting with feature festoon and barrel lighting.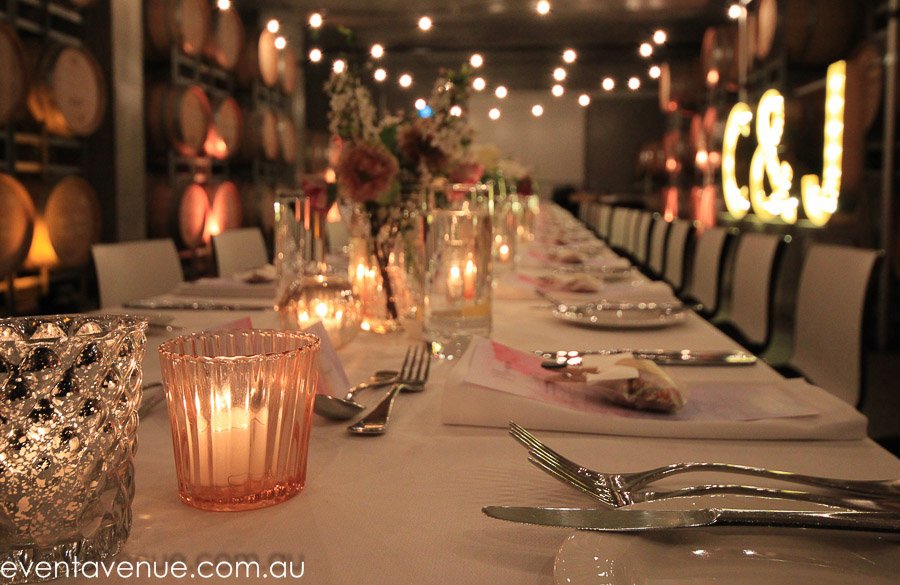 The Organ Room
The perfect space for your wedding ceremony or cocktail wedding or event. Also a great space as a back up wet weather ceremony option.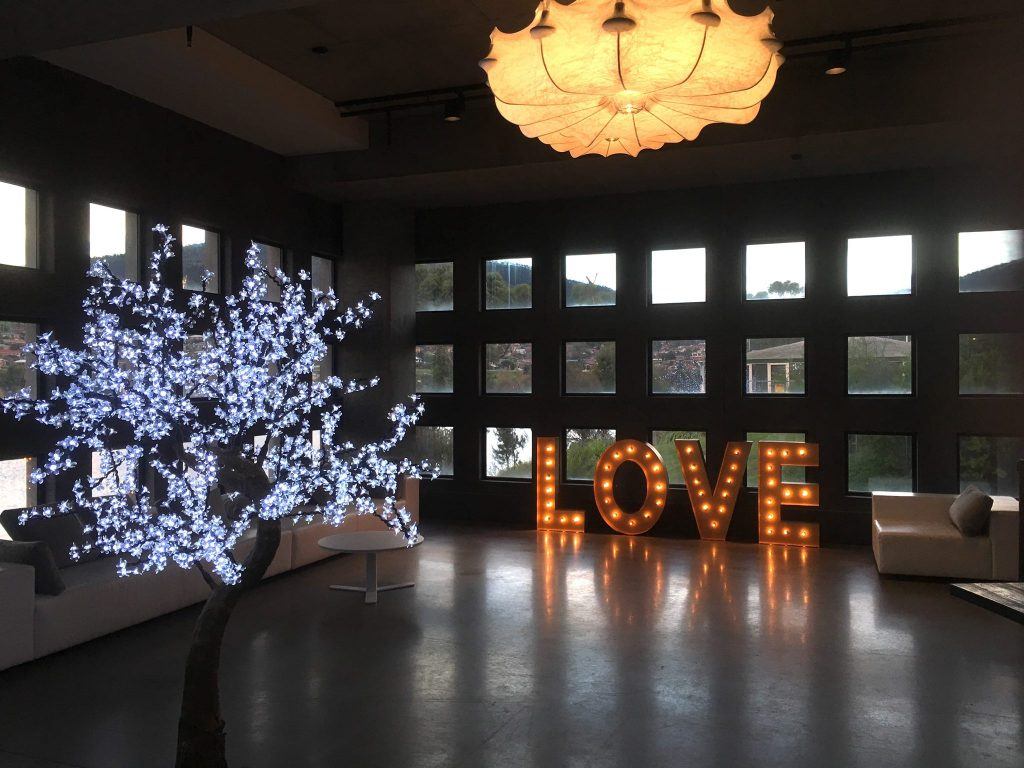 One of the things we love the most about MONA is how versatile the spaces are and that fits in with us perfectly! Styling the same space in different ways is what makes us excited, to allow us to create something unique and special just for our clients.
If you would like to contact us about styling or theming at MONA for your wedding or event please CONTACT US here 🙂 Cheers!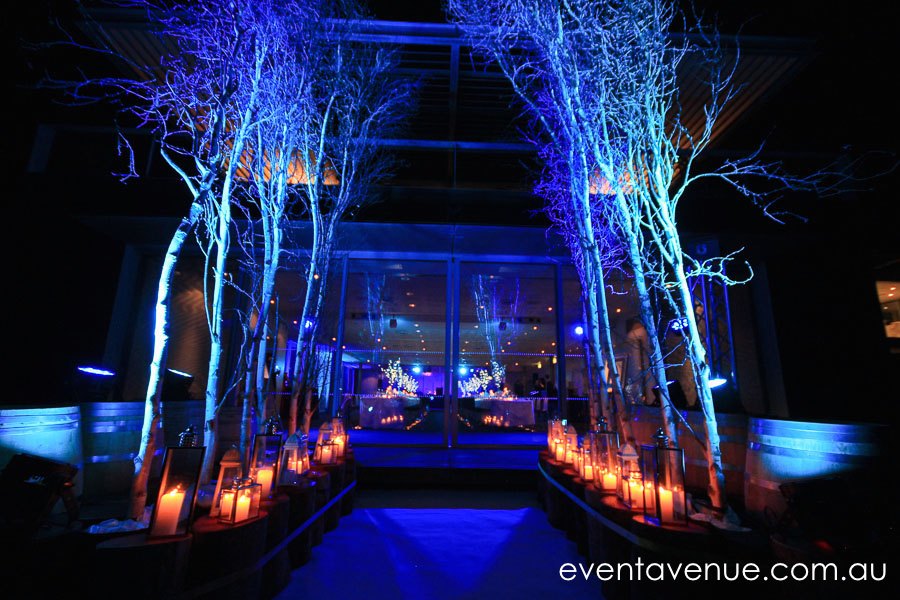 Entrance feature to the Winter Wonderland event at MONA.